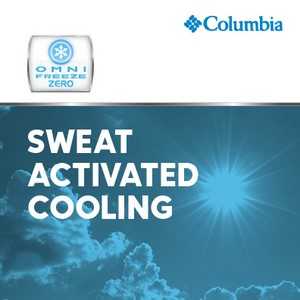 Columbia Sportswear Company (listed on Nasdaq: COLM) appeared in Poland for the first time in 1990, through distribution companies. The growing demand for technologically advanced sports clothing, with direct indication of the well-known Columbia Sportswear brand, meant that the company decided to appear in Poland as an independent entity, its distribution is based on direct contracts with selected stores in Poland. Columbia Sportswear is a global leader in production clothing, footwear and outdoor accessories, presented the latest breakthrough technology of cooling clothes - Omni-Freeze ZERO.Omni-Freeze ZERO is the culmination of four-year work on the development of a new revolutionary clothing line that becomes cooler in hot and humid conditions. Omni-Freeze ZERO used in about forty designs, including: men's and women's shirts, shorts, headgear and accessories.

Columbia products are comfortable in all conditions

The wide range of the Columbia brand allows all sports enthusiasts and people who care about choosing comfortable high quality clothing to find clothes tailored to their needs. Innovative high quality materials, modern aesthetic designs and attention to detail make the products of the brand work well even in the most difficult conditions.