Helly Hansen products in the Polstor.pl store

Helly Hansen was founded in 1877 in Moss, Norway. Currently, its headquarters is located in Oslo.Helly Hansen in its offer has typical sailing clothing as well as clothing for winter and outdoor sports. Trekking, cross-country and urban shoes are also a strong position. The cooperation is based on direct agreements with selected stores throughout Poland. Helly Hansen is over 130 years of tradition, enriched with modern technologies. If you play outdoor sports, sail and adventure is an integral part of your life - the products of this company are just right for you! Helly Hansen is a leading producer of windbreak and rainproof clothing. We invite you to check the products available in the Helly Hensen offer. Tailored to the specific field of sports, the clothes allow you to take a lot of pleasure from the activities undertaken. Thanks to the protection against unfavorable weather conditions, the athlete's body is not exposed to excessive cooling and for a long time it can give its best.

We recommend unique Helly Hansen jackets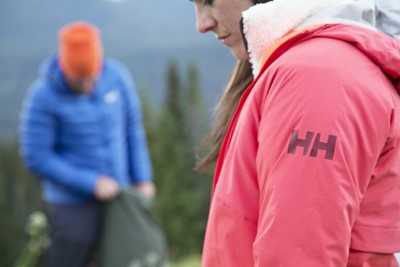 In the rich collection of the renowned Norwegian brand Helly Hansen, you can find winter jackets for skiers, climbers and snowboarders. The clothing is made of the best, abrasion-resistant and breathable materials. Helly Hansen jackets perfectly protect against wind, have special reinforcements (glued seams), keep body warm (they are made of breathable fabrics), allow freedom of movement and guarantee comfort in extreme conditions. Discover fashionable men's clothing, jackets, fleece, pants and Helly Hansen's favorite shoes. See the rich offer, we present a wide range of interesting models in many colors, such as women's and men's Helly Hansen jackets.

Softshell jackets are a great choice during spring and autumn, guarantee protection against wind and rain, while lightweight material does not heat too much, so when sailing in colder seasons, it is worth choosing an extra layer of clothing to guarantee sufficient thermal comfort.
Fleece jackets - pleasant to the touch and warm jackets work well as a middle layer of clothing or as an outer layer. The fleece warms well, which is why it works well for people who need more thermal comfort.
Raincoats - models of jackets made of moisture-resistant material will be perfect throughout the year. To ensure a high level of protection against soaking it is worth choosing models with a hood - it will cover the head and face against rainfall. Rainwear is an important element of every sailor's outfit and at the same time it works well in urban conditions.
Down and synthetic jackets, parkas, winter models - thick jacket filling provides excellent protection during the coldest seasons. Helly Hensen cocks provide good protection against rain and wind. Hielly Hansen uses Primaloft insulation in most jackets.

Attractive Helly Hansen products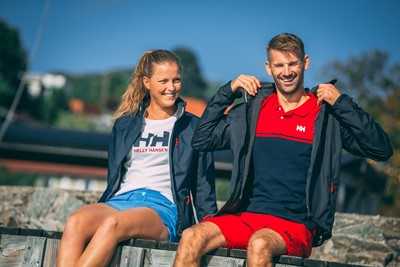 Helly Hansen brand is not only jackets - the manufacturer also recommends other items of clothing, such as warm shirts and blouses, comfortable trousers with a functional cut or accessories designed specifically for winter sports, running or climbing. At Polstor.pl you will also find perfectly designed products for people who like to go on long journeys and campsites. Thanks to many years of experience and knowledge of the needs of users of out-of-out clothing, the brand can offer its clients comfortable, functional solutions. We encourage you to familiarize yourself with the offer of the manufacturer Helly Hansen available in the online store Polstor.pl.
Polstor.pl online store has original products from the Norwegian brand Helly Hensen. A wide range of clothing allows you to protect yourself against adverse weather conditions and provide the opportunity to safely take physical exercise and training. The Helly Hensen offer is dedicated to men, women and children - a wide range of products allows you to match your clothes to individual needs.
We encourage you to check the Helly Hensen product range - many years of experience, innovative approach to clothing production and attention to detail allow you to create a unique quality of accessories, suitable for undertaking activities under different conditions. You will certainly find something for yourself!