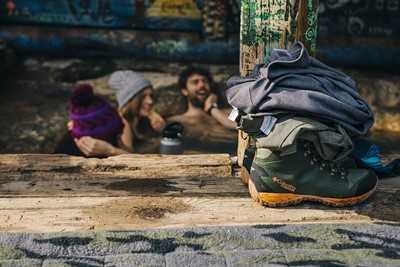 Columbia Sportswear Company is synonymous with technologically advanced sportswear for all those who like outdoor activities and recreation, regardless of the weather. Columbia is a brand that, apart from prestige, guarantees comfort and safety of use. The Columbia Sportswear portfolio includes brands such as Columbia, Sorel, Montrail, Mountain Hardwear, Pacific Trail. The Columbia assortment offers products in the following categories: outerwear, jackets, fleece, shirts, pants, softshells, sportswear, footwear and accessories. Columbi offers, among others, shoes combining waterproof properties thanks to OutDry Extreme and heat loss prevention features, which ensures Omni-Heat insulation with a weight of 600 and the Omni-Heat Reflctive liner. The shoes have Michelin Ice Control soles that guarantee perfect grip on icy surfaces. Available in versions for men and women. We invite you to familiarize yourself with the offer
Well-chosen shoes are the basis when we intend to use them for long hikes, running, climbing and other activities. Badly matched footwear can lead to unpleasant accidents.

How to adjust the shoes to your needs?

Adjusting to the foot, it is important to properly choose the size and profile of the footwear. We ensure not only comfort but also safety.

Adaptation to external conditions, extremely important feature of outdoor shoes is waterproof. It is worth checking if the manufacturer offers shoes with a water-repellent membrane.

Strength. the sole is the most important part of the shoe, because it protects the foot against loads. It should provide traction and prevent slipping. The outer part usually has a tread that allows you to better stick to the ground, works well on sand as well as on rocks or rock.
Check the store's offer. Take advantage of our range and choose the perfect shoes for yourself. Men's and women's sports and hiking shoes.